Outlines Magnetic Turbine USB Charging Handheld Mini Fan
Turbine Portable Small Fan
Magnetic Turbine Portable Mini Fan
Outlines Portable Mini Fan - can be handheld, placed on the desk, or wear on hand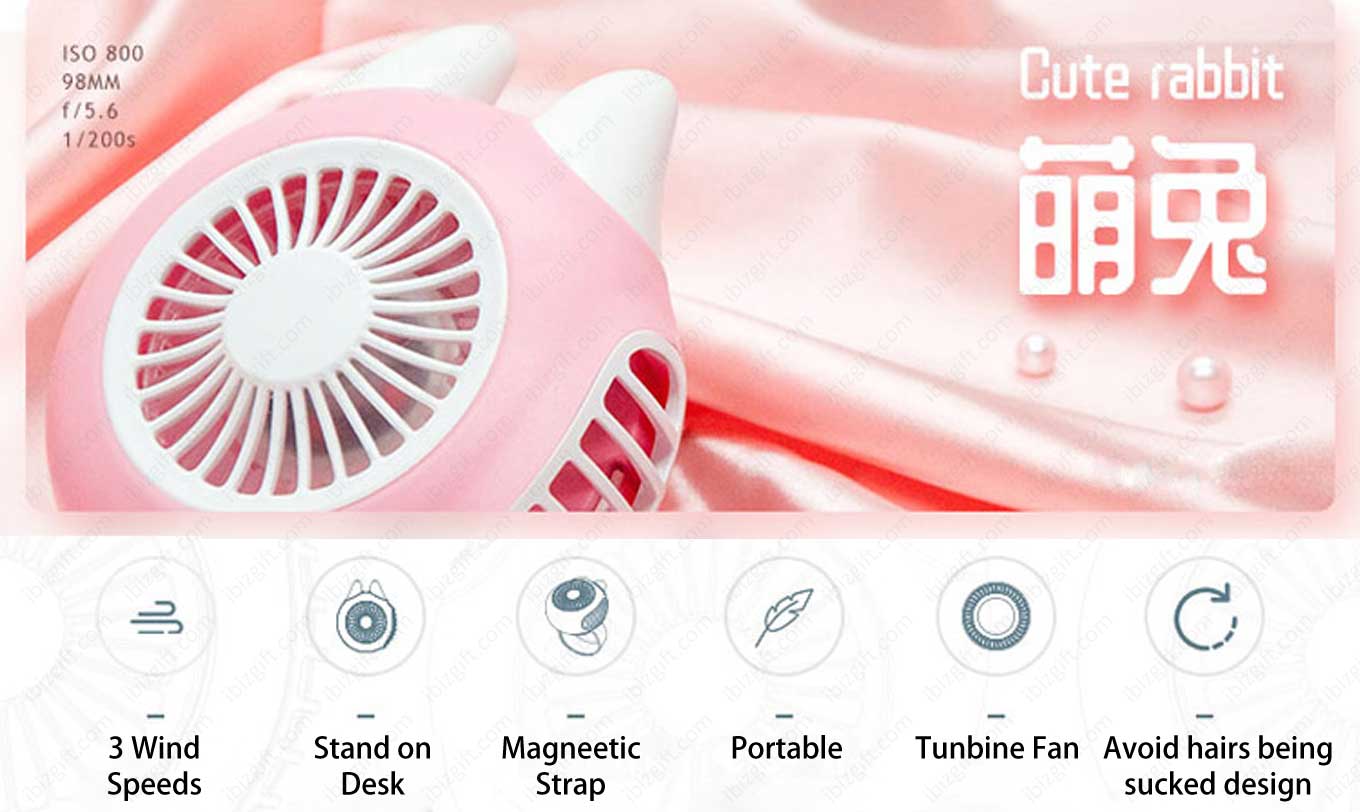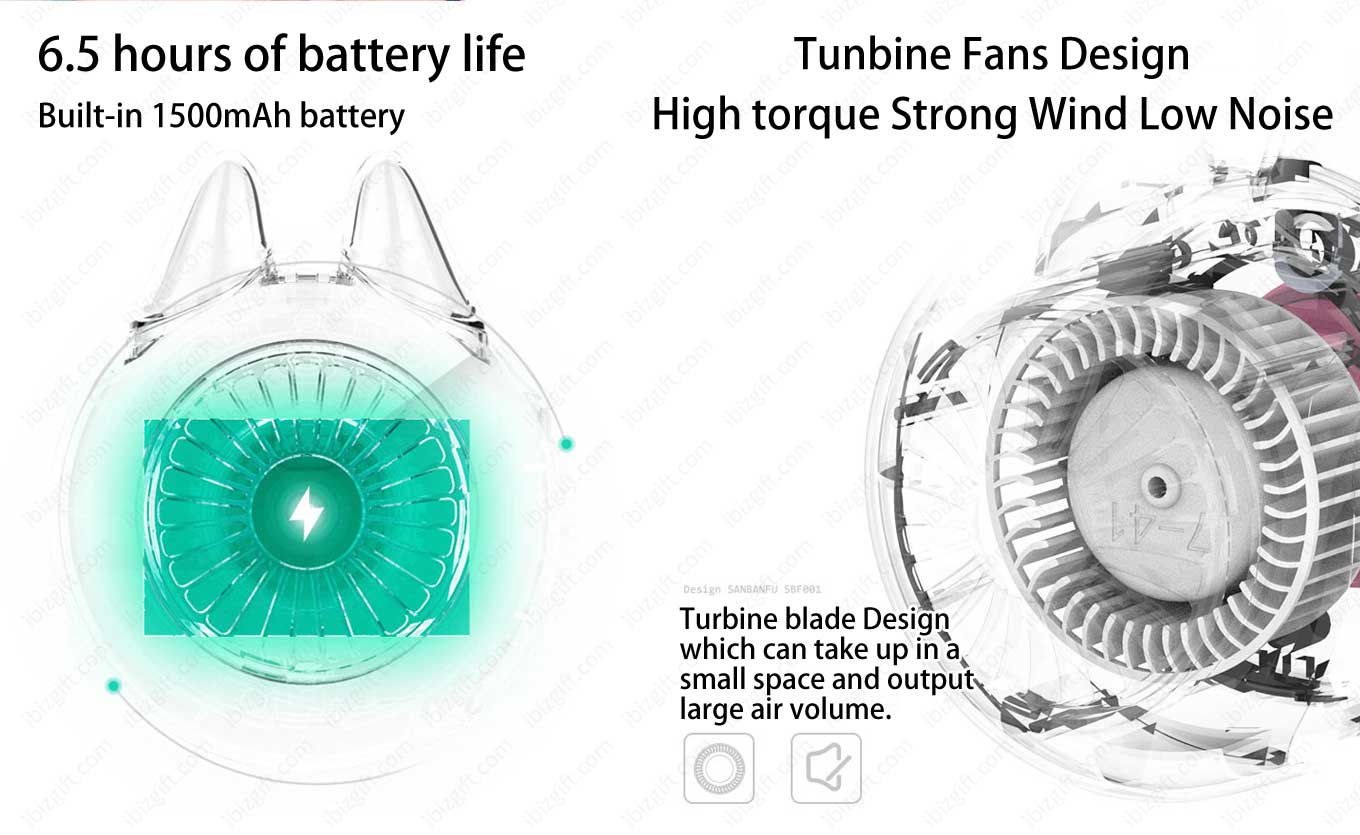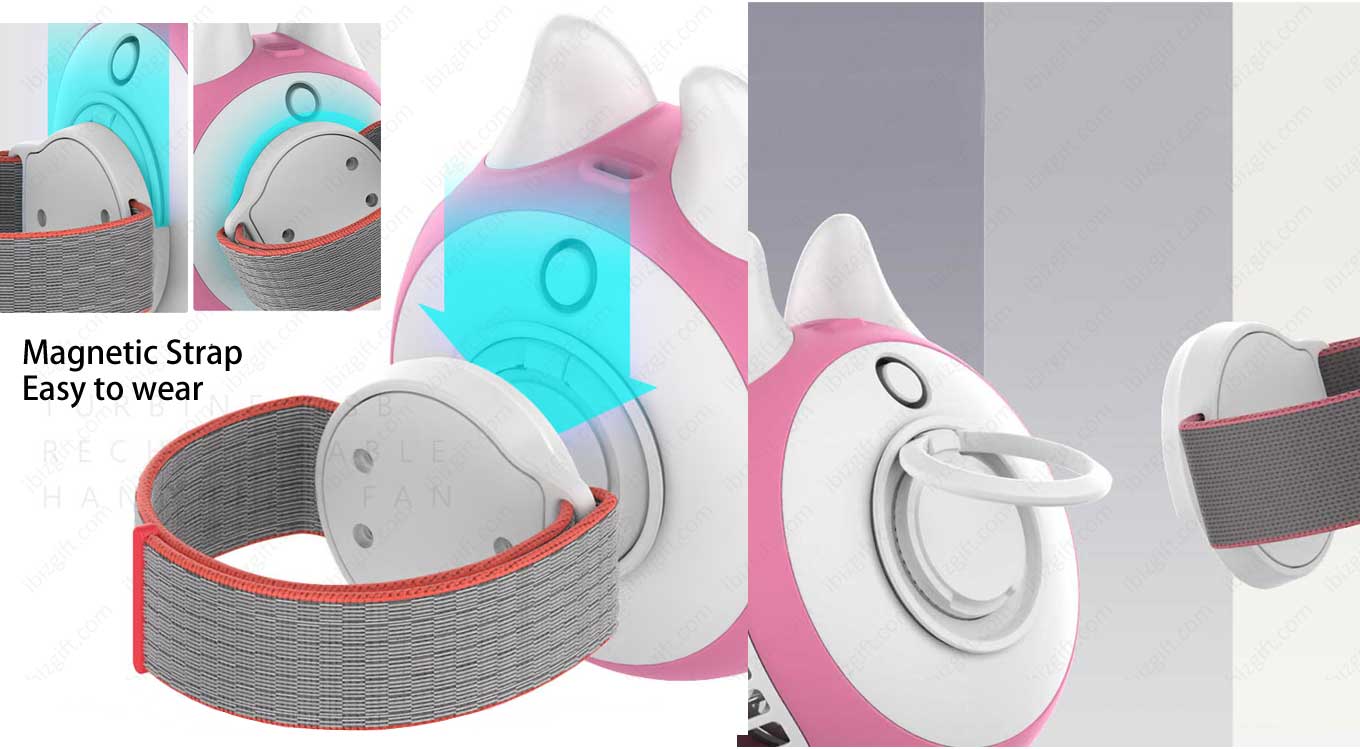 Features
Magnetic Turbine Mini fan is portable and wearable; you can also fix it on your desktop or any metal surface.
Turbine Mini fan has a finger Ring holder which can be rotated to your preferred angle to blow wind.
Turbine Mini fan comes with a magnetic strap. You can wear it, on your hand, your backpack, tied on baby stroller.
Turbine fan air system has 3 Types of Wind Speed: 1. large wind, 2. low noise, 3. refreshing and soft
The safety design of its air inlet and outlet, which prevent hairs & fingers being sucked.
The Finger Ring Holder on the fan, which can work as a stand or put on the finger to hold the fan. The fan is made of PP material, which is soft and not not easy to break.
Specification
Product Name: OUTLINES Turbo USB Handheld Small Fan
Country of Origin: China
Packing: full English
Style: blue conch, pink cute rabbit
Run time: 1.5~6.5H (depending on the wind speed of different gears)
Battery capacity: 1500mAh
Charging time: 3 hours for fully charged
Rated voltage: 3.7V
Maximum power: 3W
Charging input: 5V/0.8A (MAX)
Net weight / gross weight: 0.15kg / 0.2kg
Product size: 100mm*86mm*52mm
Packing size: 128mm*106mm*80mm
How to use:
After full charge, you can press the power switch to use
It can also be installed on the cassette accessories for easy carrying.
You can also use ring clasps on your hands
Power switch:
Click:natural wind
Press the second: low wind
Press the third: High winds
Click the fourth time: Shut down
This cycle is repeated
Charging indicator status
Charging: Flashing red
Full charge: The red light is always on
In use: The blue light is always on
Low battery: Blue light flashes
Low Battery Warning:
The indicator light is blue when the fan is used under normal power conditions.
The indicator light flashes blue when the battery is low (less than 0% to 3%).
turbine small fan x 1;
USB data cable x 1;
strap x 1;
manual x 1
Outlines Turbine Portable Small Fan