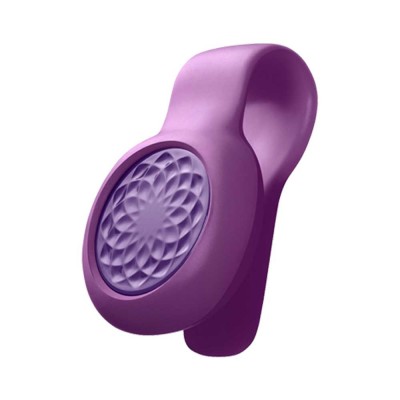 A great shape to be in.
There's nothing quite like an UP MOVE™. Small and colorful, UP MOVE™ becomes a part of your life with remarkable ease. It's an activity tracker, a sleep tracker and it hooks you up to Smart Coach, which is part of the best fitness app on the planet. Together, UP MOVE™ and Smart Coach team up to make living a well-balanced life easier than ever.
SEE THE LIGHTS
UP MOVE™ features a very useful LED display so you know whether the tracker is in Active or Sleep mode. It even shows you your progress toward your goals and can show the time too! The display disappears when you don't need it, leaving that elegant sculpted look uninterrupted.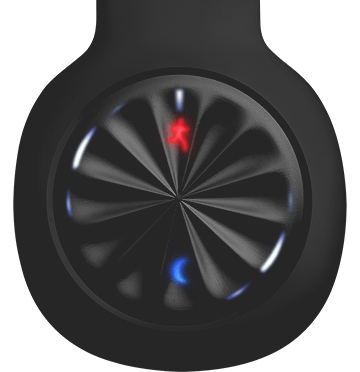 ACTIVITY TRACKING
It's easier to get where you're going when you know where you've been. Activity tracking is the intelligent way to know how much you're walking and moving. It's the bedrock to understanding your desired calorie burn for losing weight, or whatever your goal might be.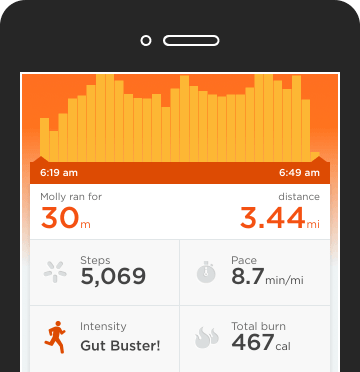 SLEEP TRACKING
A good night's sleep helps you wake up physically refreshed and mentally sharp. UP MOVE™ sensors keep track of your sleep and Smart Coach breaks it down into periods of Awake, Light and Sound sleep. Find out what they mean and how to keep it all in balance.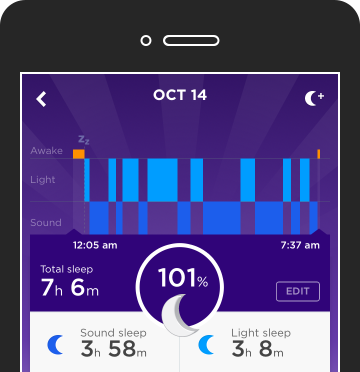 SMART COACH
It's where the magic happens. It's a personal trainer who knows you like a friend. Smart Coach encourages you to make informed healthy choices and helps you celebrate along the way. The best part? The more you wear your UP MOVE™ band, the more personalized your advice will become.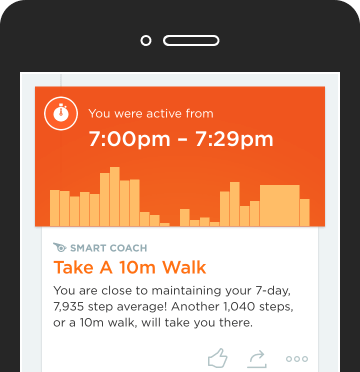 WE'RE VERY PROUD OF HOW WE PUT THIS TOGETHER
The engineering behind the UP MOVE™ is what allowed us to make a full-featured tracker this small. The resulting form factor gives you enormous flexibility in how you wear your tracker.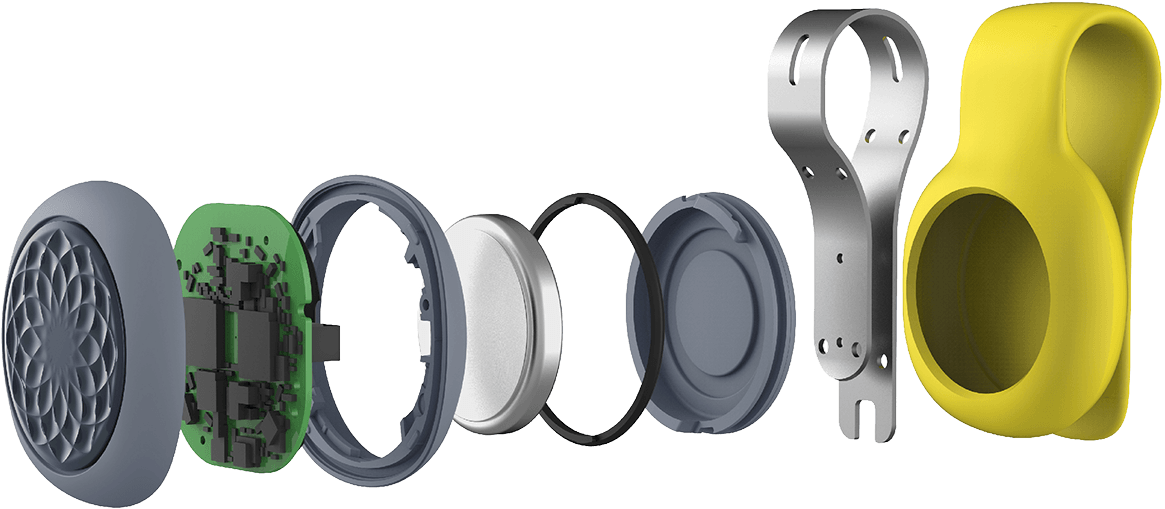 WEAR IT YOUR WAY.

The heart of the UP MOVE™ is in the small textured disc. You can put it in a clip and wear it on clothing. Or you can pop it into a band and wear it on your wrist. Your choice. And with endless color combinations UP MOVE™ may be our most versatile tracker ever.

FOOD LOGGING

The UP® App stores menu items for thousands of places. Result? You get a food score that helps you evaluate your nutrition.

TEAMMATES & DUELS

Add teammates and challenge them to a friendly step competition. It's powerful motivation to keep moving.

SPLASH PROOF

UP MOVE is splash-resistant, so no need to worry about rain, sweat or getting it wet in the shower. Just don't submerge it.

WIRELESS SYNC

The UP MOVE band is always connected to your smartphone via Bluetooth® Smart. Get real-time progress reports and never have to worry about plugging in to sync.
UP MOVE Tracker
UP Move Clip
Replaceable battery
Quick Start Guide
Jawbone UP Move