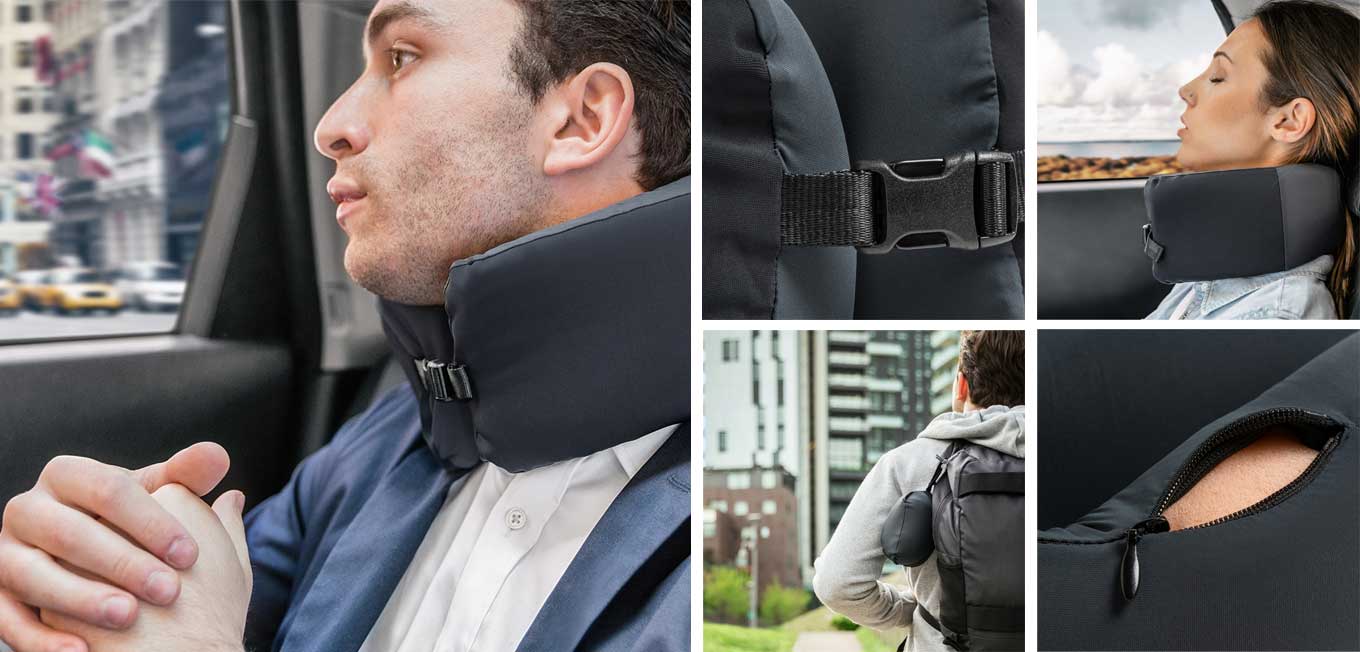 Banale Neck Pillow
NECK PILLOW IN MEMORY FOAM, COMFORTABLE AND PORTABLE
By plane, train, bus or car: The Neck Pillow is the ideal cushion to rest on when traveling. Thanks to the soft padding of Memory Foam, you can compress it and hook the Neck Pillow to your backpack, bag or suitcase.
EVERYWHERE YOU GO
A UNIQUE DESIGN
LIGHT TRAVEL
Neck Pillow compacts to the size of a mango. Always carry it with you and conveniently attach it to backpacks, bags, and suitcases.
100% PURE MEMORY FOAM
Neck Pillow memory foam is made in Italy from renewable resources and essential oils, to ensure a comfortable and soft slumber.
WATERPROOF
Bring it in the rain, use it wherever you want. Its outer shell is stain-resistant and water-resistant. In addition, its internal lycra lining is removable, washable and anti-fraying.
MADE IN ITALY
Neck Pillow is designed and produced entirely in Italy. It meets high quality standards and consists of safe, tested, and hypoallergenic materials.
FEATURES
AN INNOVATIVE PADDING
The unique features and the innovative production process give the Neck Pillow memory foam extraordinary softness and quality.
hypoallergenic
CFC/HCFC free
OEKO-TEX STANDARD CLASSE 1 FULLFILLED
Compression-set test UNI6351/2 ISO1856
Durability Test UNI6356
VPS technology (variable pressure foaming tech)
LIGHT. VERSATILE. COMPACT.
Neck Pillow weighs only 250 grams; closed, takes up minimal space. Once extended, its dimensions are 56 x 13 x 6 cm.
REMOVABLE AND WASHABLE LINING
Made of lycra with a weight of 115 g / sqm, the surface in contact with the head is durable, can be removed easily and is machine washable at 40 °. Pilling Resistant (ISO 12945-2).
Italy Banale Memory Foam Neck Pillow