UYEKI Mold Remover
Introduction
UYEKI Mold Remover 150g
Powerful adhesion!! Gel type!
Strongly washes off mold without
splattering all over!
Benefit
Gel adheres to the mold! & washes off from the root!
For mold stuck on tile fillers and silicone. Non-dripping gel adheres tightly. Easy to use on areas higher than eye line. Let stand for 1-2 hours and the effective chlorine penetrates to the root and completely eliminates mold.
Low-odor type It is made with less odor for more comfortable cleaning.
Easy rinse with red gel
The gel is colored red, so you can easily see where you have and haven't covered or rinsed.
How to use
Can be used all around the toilet and bathroom.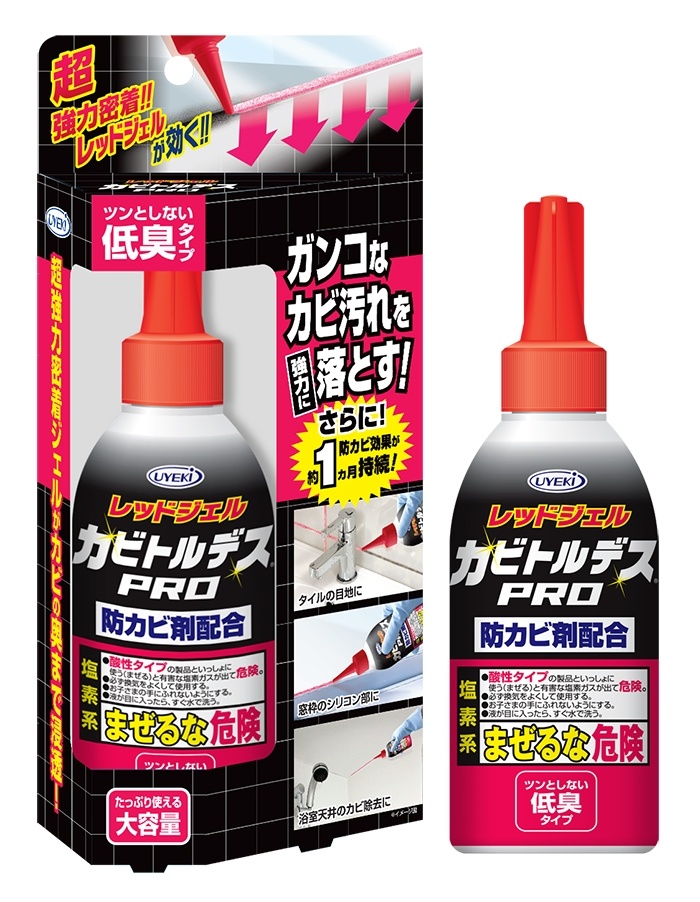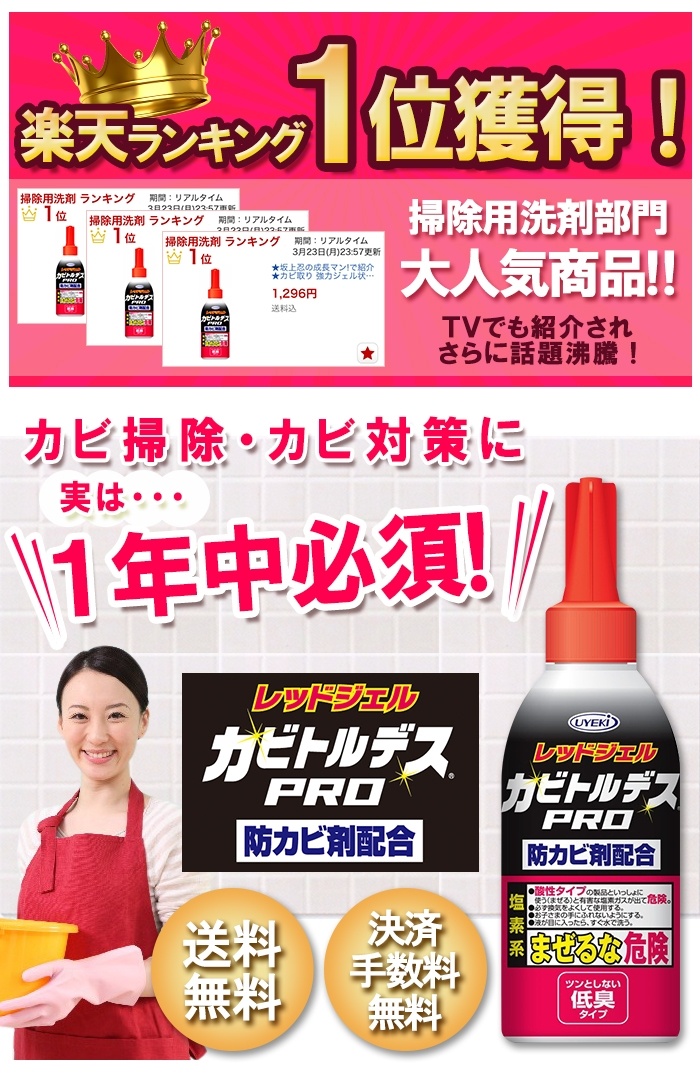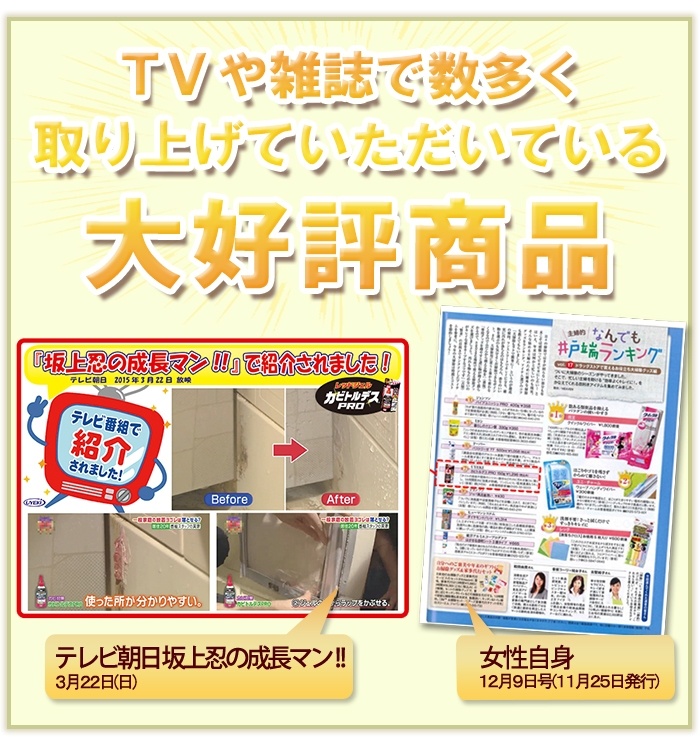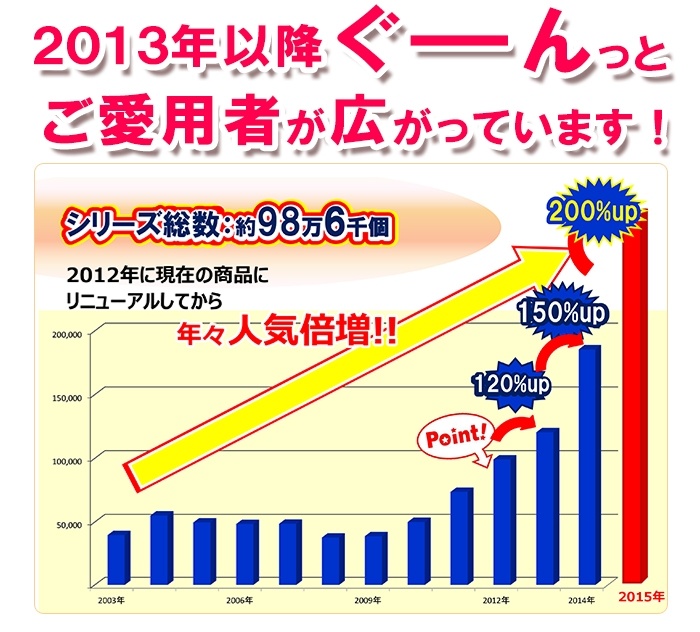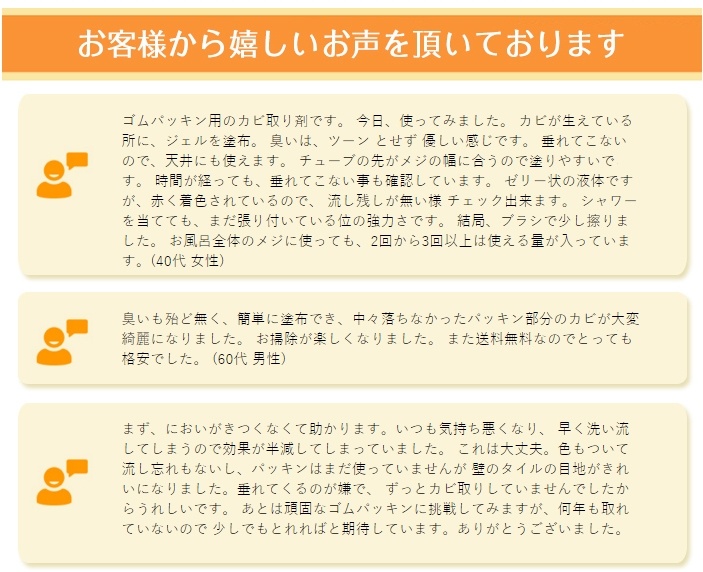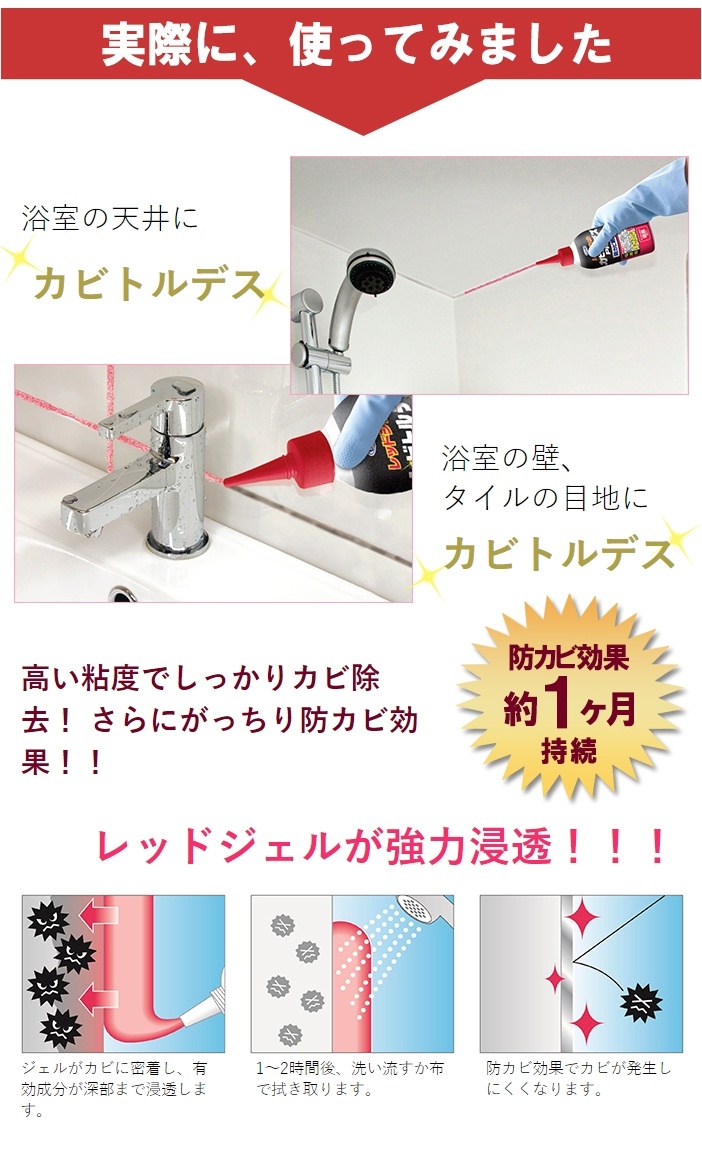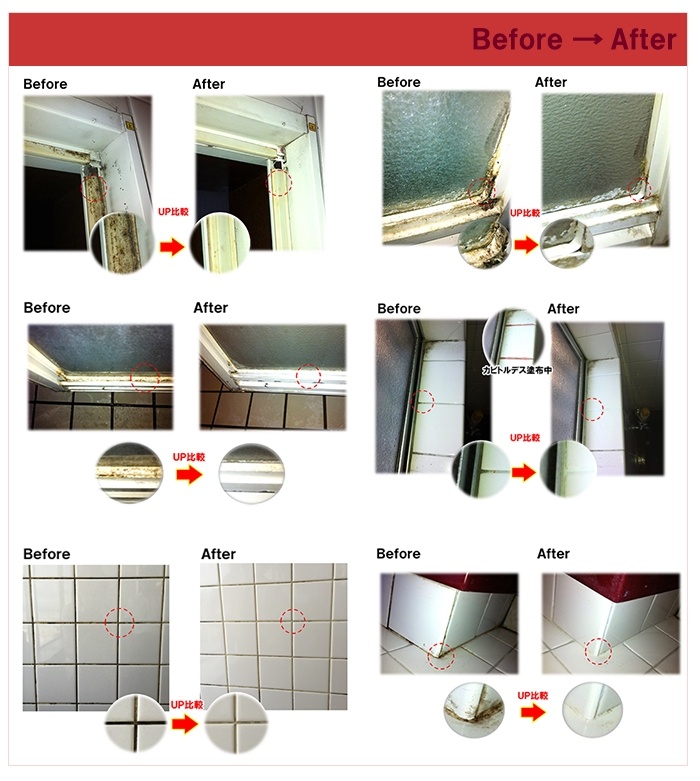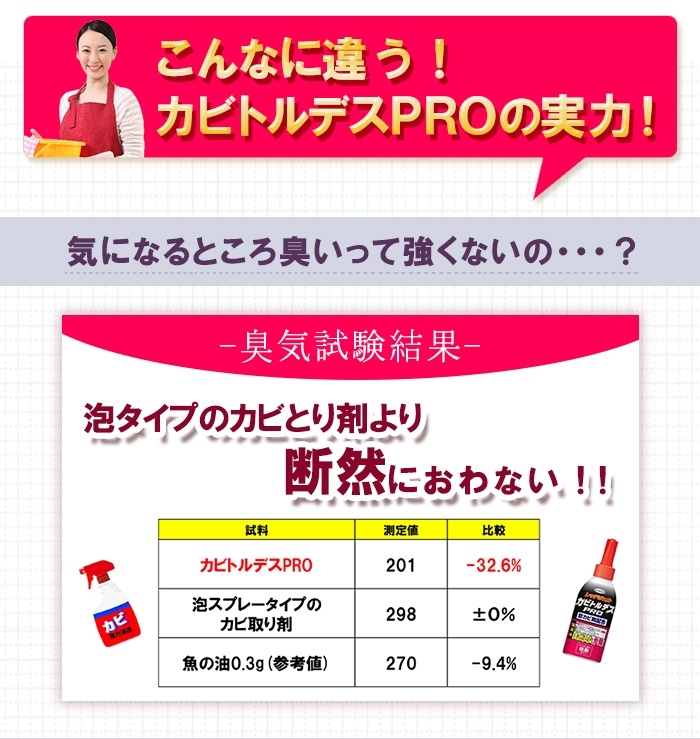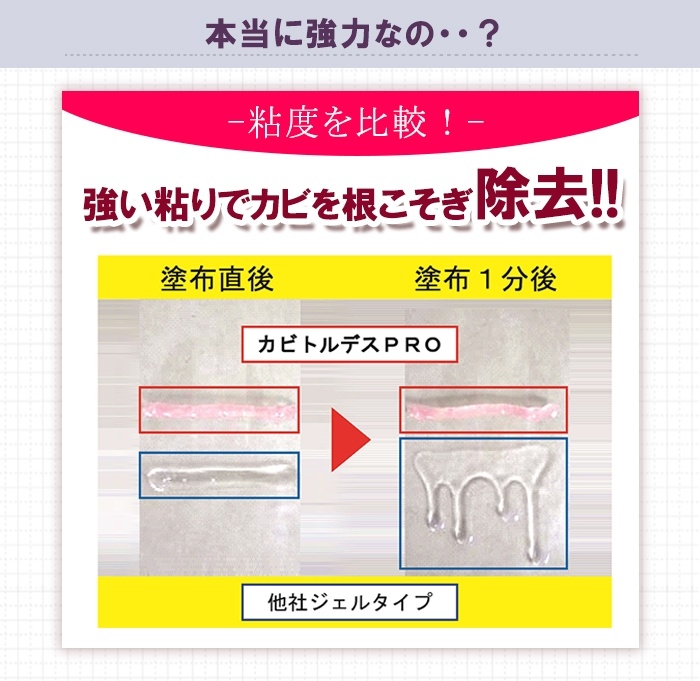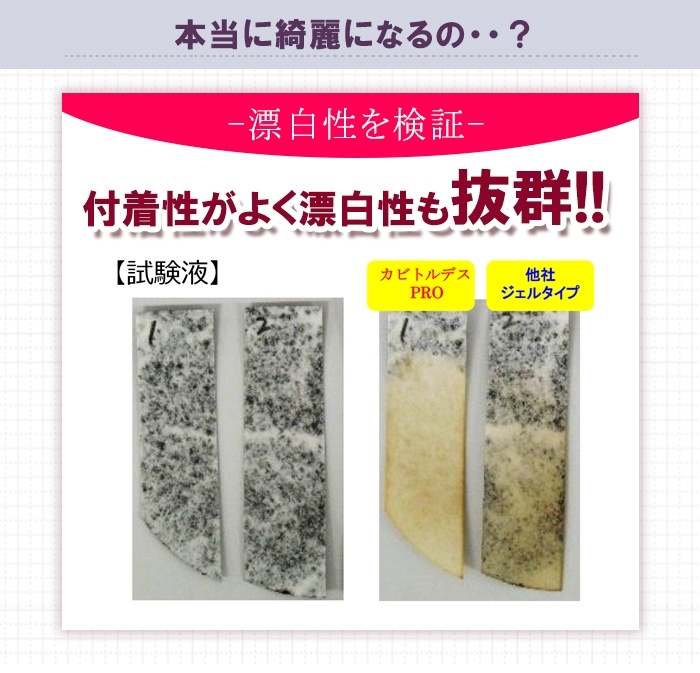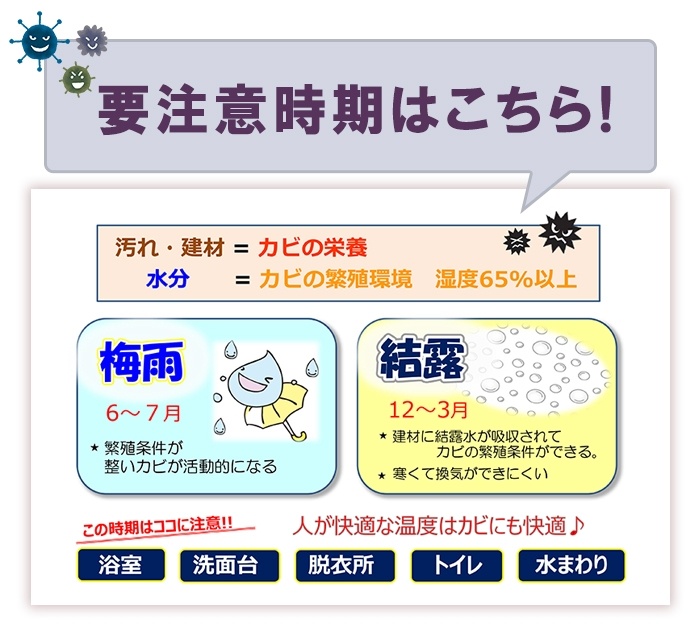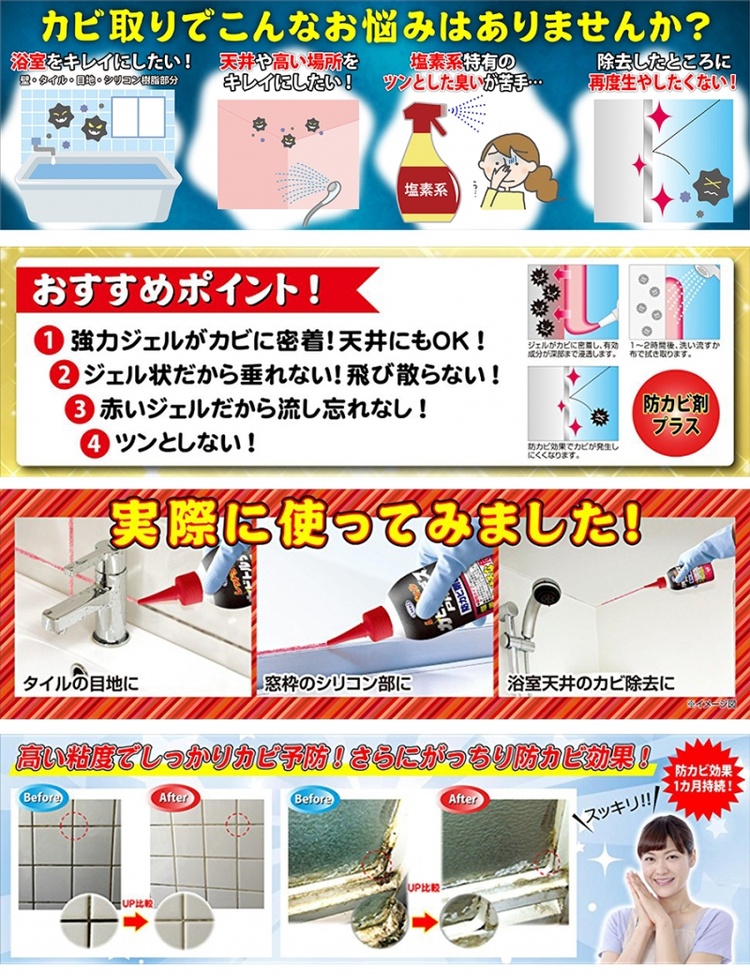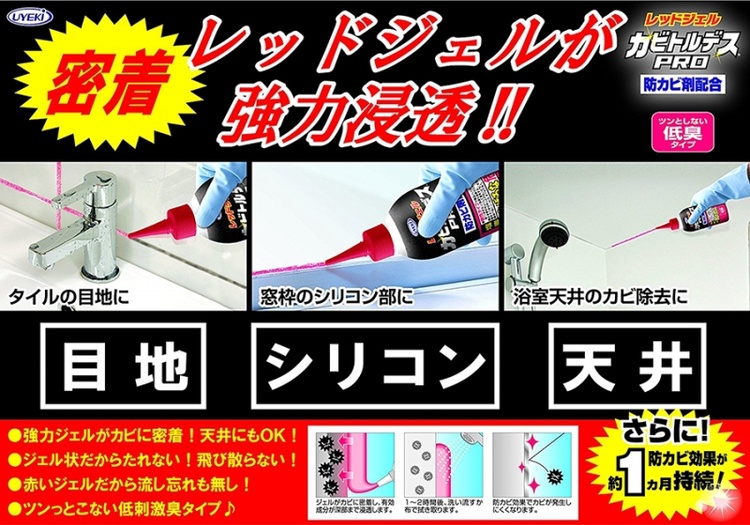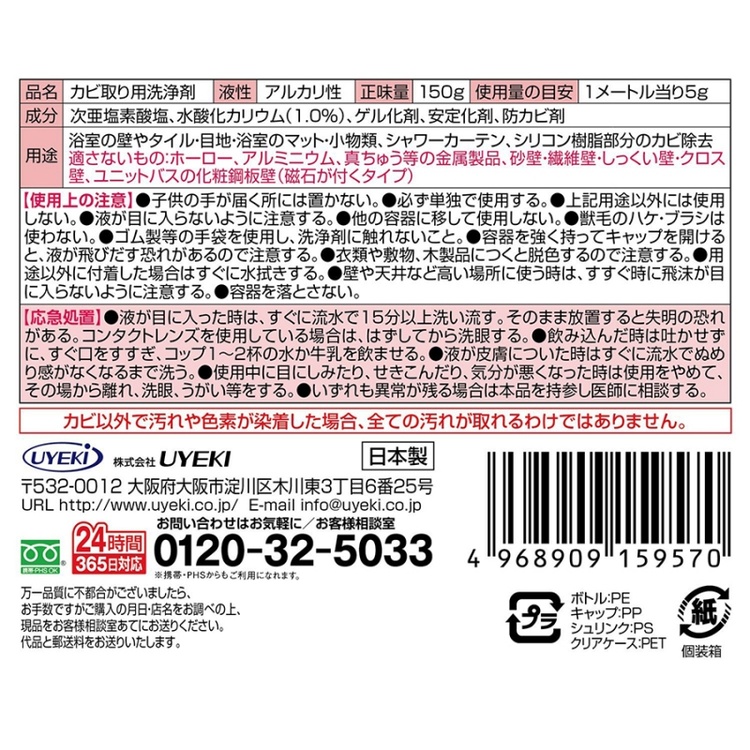 UYEKI Mould Remover 150g x 1
UYEKI Mold Remover 150g