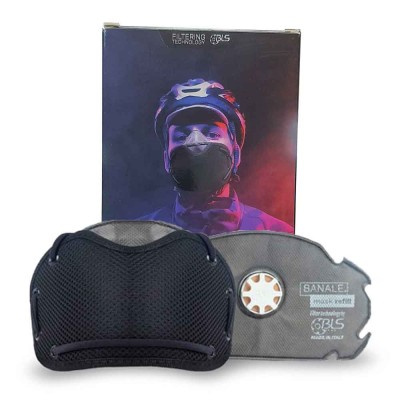 Banale Mask
Thanks to its innovative design, BANALE Mask guarantees comfort and full protection from pollution while being a fashionable accessory that you'll be happy to show off on the streets. Includes replaceable filter.
Each filter matches the FFP2 standard and has a medium breathing resistance. It protexts from PM 2.5, PM 10, pollen and bacteria. The filter lasts depending on time of frequency and condition of use. The average length is 30 days.
BANALE Mask starter kit contains 1 mask and 1 anti-smog filter.
Made in Italy.
Banale Mask Protect Against Pm2.5, Pm10, Pollen and Bacteria - Pre-Order | Ship on April 30